Spotlight On: Arthur Darvill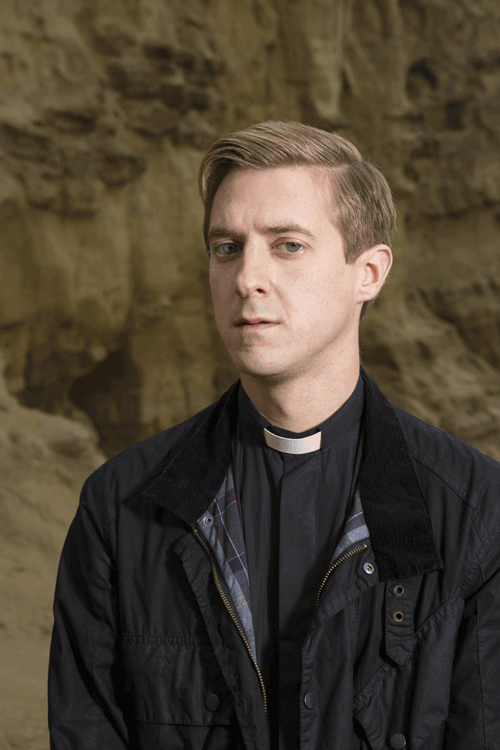 Date Of Birth: 17th June 1982
Born: Birmingham, England
Birth Name: Thomas Arthur Darvill
Height: 1.80 metres (5.11 feet)
Biography
The son of a puppeteer mother and a musician father Arthur was always destined for a life in showbiz and, after joining the Stage2 Youth Theatre Company at the age of 10 he got his first break when he landed a continuity links presenting job with CITV in 2000. In 2001 he founded his own theatre company (called Fuego's Men), and performed in the Midlands and at 18 he moved to London with four friends from youth theatre, who had each secured a place at a drama school. They moved into a house in White City in West London together and duting this time Darvill trained in acting at the Royal Academy Of Dramatic Art.
Darvill made his professional stage debut playing condemned criminal Harrison in Edmund White's Terre Haute and in 2008, Darvill made he played a police constable in ITV crime drama He Kills Coppers. The same year, he played Edward "Tip" Dorrit in the BBC serial Little Dorrit.
In 2010 Darvill began playing Rory Williams, companion to the Eleventh Doctor, in the fifth series of Doctor Who. He became a regular character in the sixth series and finally left the show during the seventh series.
Filmography
2001: Sooty (TV Series) played the part of Tom
2008: He Kills Coppers (TV Series) played the part of a Police constable
2008: Little Dorrit (TV Series) played the part of Edward "Tip" Dorrit in seven episodes
2009: Pelican Blood (Film) played the part of Cameron
2010: Sex & Drugs & Rock & Roll (Film) played the part of Mick Gallagher
2010: Robin Hood (Film) played the part of a Groom
2010-2012: Doctor Who (TV Series) played the part of Rory Williams for 27 episodes
2012: The Paradise (TV Series) played the part of Bradley Burroughs in one episode
2013: Broadchurch (TV Series) played the part of Reverend Paul Coates in eight episodes
(click here to purchase the DVD)
2013: The White Queen (TV Series) played the part of Harry Stafford
2013: Penguin (Short Film) provided the voice of Sam
Trivia
* Arthur plays the guitar and keyboard and formed an indie band called Edmund as a teenager named after his favourite character in The Lion, The Wtich and The Wardrobe, Edmund Pevensie
* Arthur collects taxidermy
*Arthur's mum was the voice and puppeteer for Why Bird in children's show Playdays
*Arthur's father played Hammond Organ for Edwin Starr, Ruby Turner, Fine Young Cannibals and UB40
Personal Quotes
On Doctor Who:
"I was aware of it, but my older friends were more into it than I was. A friend did give me an 18-foot Tom Baker scarf, which I loved, but that was more to do with me having a bit of a wool obsession"
On his love of taxidermy:
"I prefer live animals, but you wouldn't want to keep a red squirrel in captivity, would you? I want an owl at the moment. I like the idea of having a gentleman's study, with a globe, a library and some stuffed animals. I wanted to get the dog stuffed when he died, but my parents said no. I love the Natural History Museum for the stuffed animals."
On playing a vicar in Broadchurch:
"It was my first time playing a man of the cloth, and walking around in a dog collar and robes felt kind of weird. I felt a responsibility when in costume; my language certainly cleaned up a bit. Walking around on set near the church where we were filming people totally unconnected with production would nod to me. It struck me it is a strange thing being a vicar because you are always on show. It is something I think my character Paul must have felt. It singles you out for people to trust and come to talk to; you are never not on call."